SPECS
Flex
Medium
Frame
HM Graphite / M40X / SUPER HMG
Shaft Composition
HM Graphite
Joint
NEW Built-in T-Joint
Length
10 mm longer
Weight / Grip
5U (Avg. 78g) G5, 6 / 4U (Avg. 83g) G4, 5, 6
Stringing Advice
5U: 19 - 27 lbs, 4U: 20 - 28 lbs
Recommended String
Control Players:
EXBOLT 63
Hard Hitters:
AEROSONIC
Color(s)
Magenta, Cyan
Made In
Japan
Item Code
NF-700
AERO Frame
Smoother contours throughout the racquet head for less wind resistance and extra racquet speed.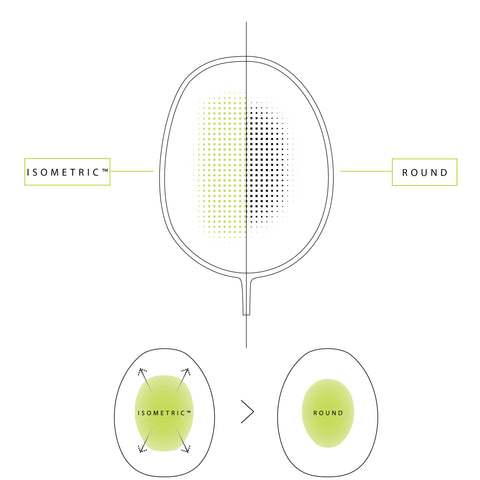 ISOMETRIC
Enlarged Sweet Spot
ISOMETRICTM technology continues to help the world's greatest players achieve global success.
Developed over 30 years ago, the ISOMETRICTM design increases the sweet spot by 7%*. Compared to a conventional round frame, a square-shaped ISOMETRICTM racquet generates a larger sweet spot by optimizing the intersection of the main and cross strings.
ISOMETRICTM delivers greater control without sacrificing power. ISOMETRICTM is a Trademark of Yonex CO., LTD.
*Tested by Yonex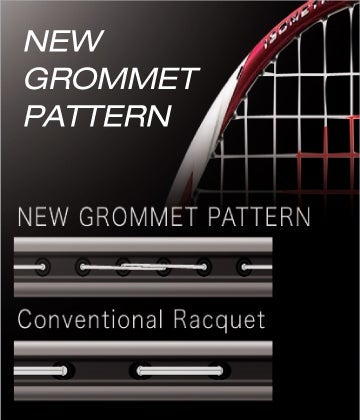 New Grommet Pattern
High-Performance
The single-pass grommet hole construction provides more grommet holes for a more high-performance stringing pattern.
M40X
A next-generation highly strong, yet elastic carbon fiber developed by Toray Industries, Inc.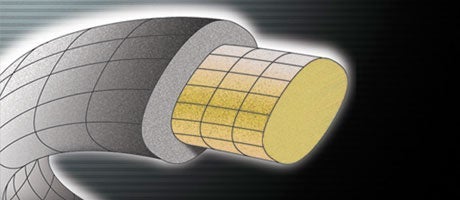 Solid Feel Core
Cuts Vibration
The built-in solid feel core cuts harmful miscellaneous vibration at impact. Solid feel core is carried in all racquets manufactured in Japan.
Sonic Flare System
Max Acceleration
The revolutionary new graphite material TORAYCAR M40X and SUPER HMG provide unrivalled power and stability for maximum shuttle acceleration.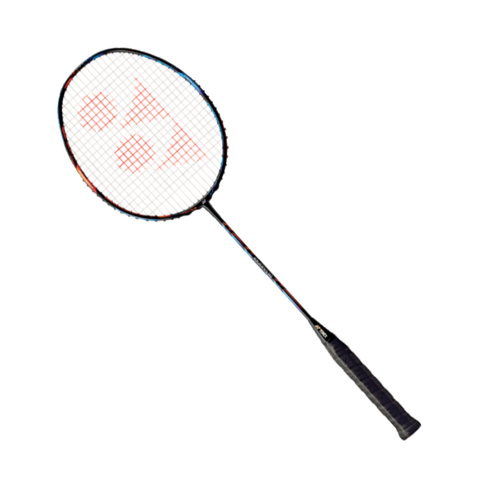 Super Slim Shaft
Reduced Air Resistance
The slimmest racquet ever produced by YONEX vastly reduces air resistance whilst providing maximum feel.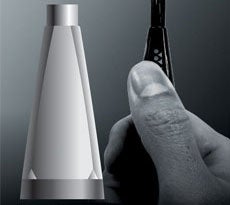 Control Support CAP
Sharp Maneuverability
The control support cap provides an 88% wider flat surface compared with an ordinary racquet for easier gripping, fast follow-through and the sharpest maneuverability.
Super HMG
Super High modulus graphite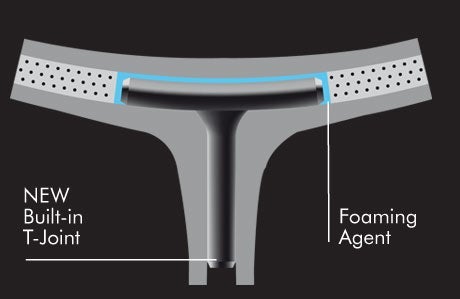 New Built-in T-Joint
The lightweight T-Joint increases stability of the shuttle on the strings, maximizing power and control.